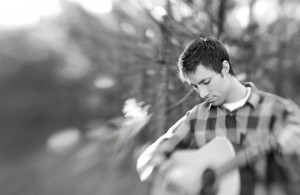 John M Buteyn is an audio engineer, musician, and sound artist presently focusing his attention on the studies of music for film, non-linear music, and visual music and architecture in music in 3D world design. His work attempts to reach new depths of sonic and visual exploration, reflecting on the complexity and beauty of the nature surrounding him.
John has presented work at concerts and symposiums including the Phi Kappa Phi Research Symposium and Channel Noise 4 Concert at Georgia Southern University. His music and engineering projects cover genres such as classical, folk, rock, pop and country, including artists Bill John Newbrough, Mike Zale, Jesse Sprinkle, Pocket Vinyl, Mozart Festival Opera, and Micah Kephart.
John M Buteyn holds Bachelor degrees in Music and Business Administration from Houghton College where he was mentored by Kevin Jackson in Recording Arts, and a Master of Music in Music Technology from Georgia Southern University where he studied composition and media arts with Dr. John Thompson.
John currently resides in Tennessee where he holds the position of Instructor of Music Production and Technology at Bethel University.